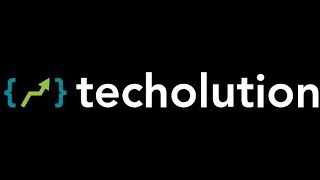 Techolution internship 2023 | post internship jobs
2023-09-18
Click here to join our placement whatsapp group
Techolution is looking for a smart and dynamic Robotics Engineer Intern to help us achieve the set vision and mission of the organization. The Ideal candidate should have the ability to understand the project's vision and requirements and be a key member of the project in engineering.
Title: Robotics Engineer Intern
Location: Hyderabad
Employment Type: Full time Internship
Duration: 3 Months (with Job Offer)
Package for FTE: 6-9LPA (Post completion of Internship)
Stipend: 20k-30k
Roles & Responsibilities:
Thorough product knowledge on the industry & market specification material handling Robotics systems.
Ability to take technical decisions on selecting the suitable type of robot for a given application.
To build the solution architecture pipeline for the complete systems interface of Robot & other subsystems.
Researching, developing, and maintaining robotics systems and components.
Identify and troubleshoot a wide range of complex engineering problems including operability, serviceability and manufacturability.
Stay up-to-date with industry trends and advances in Robotics Systems.
Maintaining accurate documentation and records.
Solid understanding and knowledge about Robotics Systems, in depth technical understanding of Robotics System.
Great attention to detail the Organizational skills with distinctive problem solving, an analytical mind and proactive in nature.
Excellent communication skills (both oral and written), presentation skills.
Highly Desired Skills:
Strong understanding of Autonomous systems and development of robotics systems.
Proficiency in ROS & Gazebo Simulation
Should have a fair understanding & working experience with robotics communication protocol & vision guided robotics.
Click here to Apply

Click here to join whatsapp group

Click here to join Telegram channel


Share This content :
Eurofilms off campus drive 2023 | QA Test Engineer
Read Details
Hydro off campus drive 2023 | Junior Security Engineer
Read Details
Adani off campus drive 2023 | Fresher Graduates
Read Details