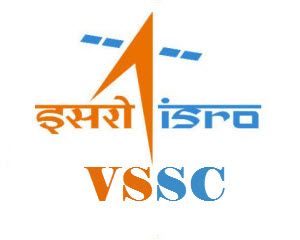 ISRO vssc internship 2023 | recruitment notification
2023-09-18
Click here to join our whatsapp group
General Instructions for Internship Applicants (for students who are presently pursuing coursework):
1) The candidate should be a citizen of India.
2) Students pursuing courses in the disciplines of Science/Technology which are relevant to DoS/ISRO Programmes only will be considered.
3) The number of students selected for internship may vary due to facility constraints. It is the prerogative of VSSC to accept/reject the application.
4) On account of large number of applications received for internship, it may not be possible to accommodate all the applicants. Therefore, the students are advised to identify other organizations also as an alternative, in the event of their application not getting through in the selection process.
5) A student will be allowed to pursue only one internship per degree.
6) The student shall be permitted to carry out internship only at the 'Unclassified Areas of VSSC/ISRO'.
7) No stipend/remuneration/financial assistance will be given by VSSC/ISRO during the period of internship.
8) Internship is offered to students pursuing & enrolled for regular on-campus BE/B Tech, ME/M Tech, M Sc, Integrated M Sc, Ph D, B Sc (Physics/Chemistry) & BS-MS (Physics/ Chemistry) in a recognized University/Institution (India/Abroad).
9) The duration of the internship will be minimum 21 days and maximum 45 days, which can be chosen to start in any of the following two time slots:
May – July 31st March
October – December 31st August
The application may be sent by post to Head, HRDD, VSSC, ISRO P.O, Thiruvananthapuram - 695 022 or the scanned copy of application may be mailed to [email protected]
Decision on the acceptance/rejection of the application will be communicated to the HOD/Principal of the College.
Apply Now

Click here to join whatsapp group

Click here to join Telegram channel


Share This content :
Microsoft Internship Opportunity for University Graduates
Read Details
Goldman Sachs internship 2024 India | Apply now
Read Details