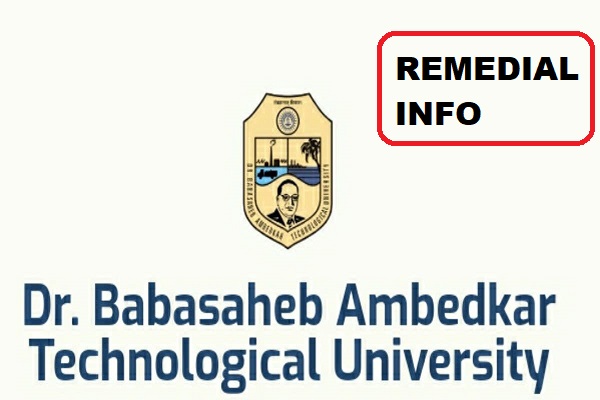 DBATU Re-evaluation , Remedial examination
admin | 2022-11-13
Click here to join Our whatsapp group
Dr. Babasaheb Ambedkar Technological University conducted summer semester examination for Final year in July 2022 in offline written mode and result has been declared in earlier.
DBATU Re-evaluation
DBATU reevaluation is the scheme where students can opt for reevalution of answer sheets. in this case student's marks can be increased but cannot be decreased. When the paper is reevaluated and if the marks detained by some reasons then maximum marks will be considered for the results.
The results for re evaluation is declared after 2-3 weeks of the last date of form filling, There is vey less probability that the results will declare before the starting date of remedial exam.
DBATU Remedial Exam
The candidate has the option, after the results of each end-of-semester exam are announced, to take an online placement test to pass the subject in which they failed the regular end-of-semester exam.
Only if the remedial exam is passed does the candidate receive the grade EE and can continue with the next semester. In order to improve the grade in the same main subject, however, there is the possibility of appearing in the supplementary examination in the "same" subject. before the regular end-of-semester exam.
Total MCQs : 40 (50 marks)
1 marks MCQs : 30 (30 marks)
2 marks MCQs : 10 (20 marks)
In case of remedial exam, grade after passing examination is EE and grade point is 5.0 for all subjects even you pass with maximum marks. In marksheet marks for the subjects passed in remedial will be added with multiplying by 2 and grade will EE for all subjects.
DBATU remedial Study Material?
You can find remedial study material on enggsolution.
Click here to join whatsapp group
Click here to join Telegram channel

Share This content :