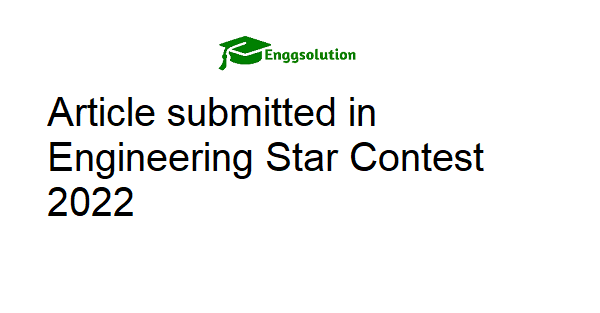 Top 3 New Technology Trends By Snehal Sunil Patil
admin | 2022-09-20
Click here to join Our whatsapp group
Technology is considered as a new subject education because it is equally important. It has become a fundamental part of education now a days. Technology has made education readily available and enjoyable. The presence of technology maximizes the level of education and make it a lot easier.
Nowadays, student don't leave to wait for the teacher to complete the topic . Technology today is evolving at a rapid pace, enabling faster change and progress, causing an acceleration of the rate of change. However, it is not only technology trends and emerging technologies that are evolving, a lot more has changed this year due to the outbreak of COVID19 making IT professionals realize that their role will not stay the same in the contactless world tomorrow. And an IT professional in 2022-23 will constantly be learning, unlearning, and relearning (out of necessity if not desire).
Listed Below Are the Top New Technology Trends.
Computing Power

Smarter Device

Artificial Intelligence and Machine Learning
1 Computing Power
Computing power has already established its place in the digital era, with almost every device and appliance being computerized. And it's here for even more as data science experts have predicted that the computing infrastructure we are building right now will only evolve for the better in the coming years. At the same time, we have 5G already; gear up for an era of 6G with more power in our hands and devices surrounding us. Even better, computing power is generating more tech jobs in the industry but would require specialized qualifications for candidates to acquire. From data science to robotics and IT management, this field will power the largest percentage of employment in every country. The more computing our devices will need, the more technicians, IT teams, relationship managers, and the customer care economy will
flourish.
One essential branch under this field that you can learn today is RPA, i.e. Robotic Process
Automation. RPA is all about computing and automation software that can train you for a high-paying
role in the IT industry. Here are the top jobs you can target after RPA:
Data Scientist
AI Engineer
Robotics Researcher Smarter Device
2

Smarter Devices
Artificial intelligence has played an essential role in making our world smarter and smoother. It is not just simulating humans but going the extra mile to make our life hassle-free and simpler. These smarter devices are here to stay in 2022 and even further, as data scientists are working on AI home robots, appliances, work devices, wearables, and so much more! Almost every job needs smart software applications to make our work life more manageable. Smarter devices are another addition to the IT industry that is of high requirement and demand as more companies transform into digital spaces. Almost every higher-level job requires a good proficiency in IT and automation these days to thrive. This is why Simplilearn's RPA course can help you master these skills to achieve par excellence in your career, whether in IT, marketing, or management. Here are the best jobs you can
venture:
IT Manager

Data Scientists
3 Artificial

Intelligence (AI) and Machine Learning
Artificial Intelligence or AI, has already received a lot of buzz in the past decade, but it continues to be one of the new technology trends because of its notable effects on how we live, work and play are only in the early stages. AI is already known for its superiority in image and speech recognition, navigation apps, smartphone personal assistants, ride-sharing apps and so much more.
Click here to join whatsapp group
Click here to join Telegram channel

Share This content :