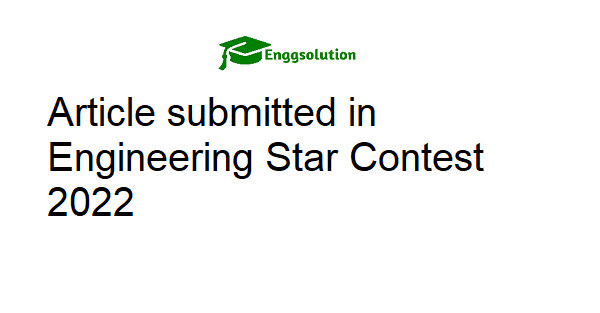 NEW TECHNOLOGY TRENDS By Snehal Shirude
admin | 2022-09-20
Click here to join Our whatsapp group
INTRODUCTION:
Without a doubt ,technology will be a crucial part of the education in the digital era.Technologies such as Datafication,Genomics,Blockchain are paving the way for the future of education. Technology affects people all over the world. Advances in technology have made our countries safer and our lives easier, they have also negatively affected our lives. Technology have brought us online banking, smart cars, smart TVs, lightning fast computers, and the virtual reality. Also there include cyber warfare, hackers, identity theft, cyber stalking, and a host of other bad things. The society has been changed with the evolution of technology.
Listed Below Are the New Technology Trends:
1.Datafication
2.Genomics
3.Blockchain
TOP TRENDING TECHNOLOGIES:
1. Datafication
Datafication is simply transforming everything in our life into devices or software powered by data. So, in short, Datafication is the modification of human chores and tasks into data-driven technology. From our smartphones, industrial machines, and office applications to AI-powered appliances and everything else, data is here to stay for longer than we can ever remember! So, to keep our data stored the right way and secure and safe, it has become an in-demand specialization in our economy.
Datafication leads to a higher need for IT professionals, data scientists, engineers, technicians, managers, and so much more. Even more useful is that anyone with a sound knowledge of technology can do a certification in data-related specializations to find a job in this space. Data jobs are more about skills than big-level qualifications, and we have so many successful leaders emerging from smaller cities and developing countries like India. You can also equip yourself with this useful trending skill by doing a course like RPA to help you understand how automation works in the world of data.
Let's look at some popular data careers:
Big Data Engineers

Robotics Engineers

IT Architect

Business Intelligence Analyst

Data Scientists
2.Genomics
Imagine a technology that can study your DNA and use it to improve your health, helping you fight diseases and whatnot! Genomics is precisely that technology that peruses upon the makeup of genes, DNAs, their mapping, structure, etc. Further, this can help quantify your genes and result in finding diseases or any possible problems that can later be a health issue. When it comes to a specialization like Genomics, one can find a variety of technical as well as nontechnical roles. Technical jobs in this area are all about designing, analyzing, and diagnostics, while non-technical jobs are concerned with higher levels of research and theoretical analysis.
Here are the top jobs in Genomics:
Bioinformatics Analyst

Genome Research Analyst

Full Stack Developer

Software Engineer

Bioinformatician

Genetics Engineer
3. Blockchain
Although most people think of blockchain technology in relation to cryptocurrencies such as Bitcoin, blockchain offers security that is useful in many other ways. In the simplest of terms, blockchain can be described as data you can only add to, not take away from, or change. Hence the term "chain" because you're making a chain of data. Not being able to change the previous blocks is what makes it so secure. In addition, blockchains are consensus-driven, so no one entity can take control of the data. With blockchain, you don't need a trusted third-party to oversee or validate transactions.
Several industries are involving and implementing blockchain, and as the use of blockchain technology increases, so too does the demand for skilled professionals. From a birds eye view, a blockchain developer specializes in developing and implementing architecture and solutions using blockchain technology. The average yearly salary of a blockchain developer is ₹469K.
Risk Analyst

Tech Architect

Crypto Community Manager

Front End Engineer
Click here to join whatsapp group
Click here to join Telegram channel

Share This content :