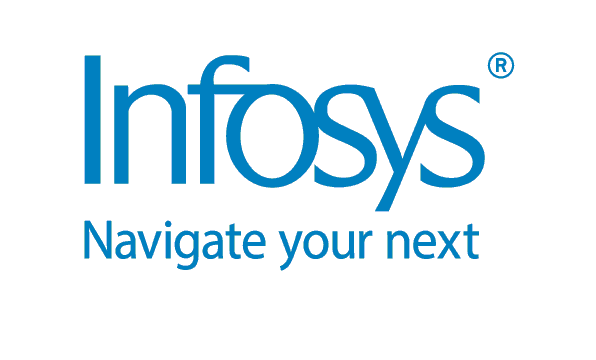 Infosys Syllabus 2023 | Online Test Pattern Written Aptitude
admin | 2022-10-10
Click here to join Our whatsapp group
Infosys has just changed their Infosys Syllabus 2023 for On and Off-campus Recruitment. For any company, we analyze each on-campus or off-campus drive to provide the most exact Infosys Online Test Pattern. As observed in Infosys Written Test Syllabus 2023, the questions are very tough for Infosys Test Pattern 2022. Below you will find the detailed Infosys Exam Pattern for the 2022 year.
Infosys Aptitude Test Syllabus
Logical Reasoning is the most difficult section asked in the Written Test Pattern for Infosys.
Note – Cryptarithmetic is the most important topic that comes in Logical Section.
There are 5 sections in Infosys Online Test Paper –
Mathematical Ability

Reasoning Ability

Verbal Ability

Pseudo Code

Puzzle Solving
| | | |
| --- | --- | --- |
| Topic Name | Time | Questions |
| Logical | 25 mins | 15 Ques |
| Mathematical Ability | 35 mins | 10 Ques |
| Verbal | 20 mins | 20 Ques |
| Pseudo Code | 10 mins | 5 Ques |
| Puzzle Solving | 10 mins | 4 Ques |
| Total | 100 mins | 54 Que |
Mathematical

Logical

Verbal

Pseudo Code
Infosys Mathematical Ability Syllabus
Here is the Infosys Quantitative Aptitude Topics asked in Online Test of Infosys –
Infosys Analytical Reasoning Syllabus
Below are the topics asked in Infosys Logical Section –
Arrangements

Puzzles

Syllogisms

Coding-Decoding

Number series

Cryptarithmetic

Clocks and Calendar

Data Sufficiency

Most logical choice

Logical Deduction
Infosys English Syllabus
Here are Topics from which questions are asked in Infosys English test –
Reading Comprehension

Sentence Correction

Sentence selection

Sentence Completion

Para Jumbles

Spotting error

Analogy

Fill in the Blanks

One Word Substitution
Infosys Pseudo Code Syllabus:-
This year Infosys has introduced pseudo-code in the online test. Pseudo Code is the most important section to clear the Infosys test. The following topics are asked in the Exam for the Infosys Pseudo test:-
Infosys Online Test Pattern 2023
Last Year Infosys had introduced 2 new sections in the Infosys test and they have retained those sections this year as well. So now in Infosys, there are 5 sections in the test.
Quantitative Aptitude

Logical Reasoning

English

Pseudo Code

Puzzle Solving
Here we have given topic-wise information for you.
Infosys Aptitude Syllabus 2023
| | | | |
| --- | --- | --- | --- |
| INFOSYS APTITUDE TOPICS | NO. OF QUESTIONS IN TEST | TIME | DIFFICULTY |
| Percentages | 0 or 1 | 2 mins | Medium |
| Data Interpretation | 0 or 1 | 1 min 15 secs | Medium |
| Permutation and Combination | 1 | 1 min 10 secs | High |
| Probability | 0 or 1 | 1 min 25 secs | Medium |
| Areas, Shapes, Perimeter | 0 or 1 | 1 min 30 secs | High |
| Speed Time and Distance / Boats and Streams | 1 | 1 min 25 secs | Medium |
| Problem on Ages | 0 or 1 | 1 min | Medium |
| Time and Work | 1 | 1 min 15 secs | High |
| Profit and Loss | Mixtures and Allegation | 1 | 1 min 15 secs | High |
| Divisibility | 1 or 2 | 1 min 15 secs | High |
| Number Decimal & Fractions | 0 or 1 | 1 min 15 secs | High |
Infosys Logical Syllabus 2023
| | | | | |
| --- | --- | --- | --- | --- |
| LOGICAL REASONING TOPICS | NO. OF QUESTIONS | DIFFICULTY LEVEL | IMPORTANCE | SUGGESTED TIME TO SOLVE |
| Puzzle | 1 or 2 | High | High | 5 mins |
| Arrangements | 0 or 1 | Medium | High | 2 mins |
| Syllogisms | 1 or 2 | Medium | High | 2 mins |
| Coding Decoding | 1 or 2 | Medium | High | 3 mins |
| Number series | 1 or 2 | High | Medium | 2 mins |
| Cryptarithmetic | 2 or 3 | Easy-medium | Medium | 5 mins |
| Clocks and Calendar | 1 or 2 | Medium | High | 5 mins |
| Data Sufficiency | 1 or 2 | Easy | High | 5-7 mins |
| Most logical choice | 1 or 2 | Medium | High | 7 mins |
| Logical Deduction | 2 or 3 | Medium | Medium | 5 mins |
Infosys Verbal Syllabus 2023
| | | | | |
| --- | --- | --- | --- | --- |
| VERBAL TOPICS | NO. OF QUESTIONS | INFOSYS VERBAL QUESTIONS WITH ANSWERS DIFFICULTY | IMPORTANCE VERBAL ABILITY TEST IN INFOSYS | SUGGESTED AVERAGE TIME TO SOLVE |
| Reading Comprehension | 1-2 | Hard | High | 8-10 mins |
| Sentence Correction | 0-2 | Easy | Medium | 1-2 mins |
| Sentence selection | 0-2 | Medium | Medium | 2 mins |
| Sentence Completion | 1-2 | Easy | Medium | 2 mins |
| Para Jumbles | 1-2 | Medium | Medium | 3 mins |
| One Word Substitution | 1-2 | Medium | High | 2 mins |
| Spotting error | 2 – 3 | Medium | Medium | 1-2 mins |
| Analogy | 2-3 | Medium | Medium | 2 mins |
| Fill in the Blanks | 0-3 | Medium | Medium | 2 mins |
Infosys Pseudo Code Syllabus 2023
| | | | | |
| --- | --- | --- | --- | --- |
| PSEUDO CODE TOPICS | NO. OF QUESTIONS | INFOSYS PSEUDO QUESTIONS WITH ANSWERS DIFFICULTY | IMPORTANCE PSEUDO CODE TEST IN INFOSYS | SUGGESTED AVERAGE TIME TO SOLVE |
| C | 1-2 | Hard | High | 2-3 mins |
| C++ | 0-2 | Medium | Medium | 2-3 mins |
| Data Structure | 0-2 | Medium | Medium | 2 mins |
Click here to join whatsapp group
Click here to join Telegram channel

Share This content :
5 things that will shape the future of Indian Education System
Read Details